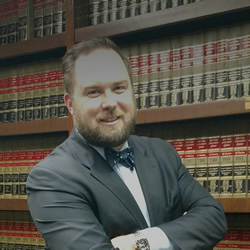 Mr. Kashimer has spent years litigating both personal injury and commercial disputes. He has litigated matters on behalf of both plaintiffs and defendants in actions involving severe personal injury, breach of contracts, fraud, enforcement of promissory notes, breach of fiduciary duties, employment disputes, landlord tenant disputes, actions to foreclose on real property and claims brought under the Individuals with Disability Education Act.
Prior to opening the Law Office of Jonathan M. Kashimer, P.C., Mr. Kashimer was associated with one of the largest and most prestigious commercial litigation firms on Long Island where he was responsible for litigating a variety of commercial matters for multi-million dollar clients.
Mr. Kashimer also has an extensive history of litigating personal injury matters. Mr. Kashimer began practicing in 2003 where he defended litigants in automobile accidents, premises liability actions, accidents involving violations of the New York State Labor Law and medical malpractice claims. Mr. Kashimer also worked for one of the largest personal injury defense firms in the nation where he represented a major New York City elevator company in all aspects of its business including its employment litigation, general liability litigation, and corporate matters.
In 2003, Mr. Kashimer earned his Juris Doctor degree from St. John's University School of Law and in 2000 he received his Bachelor of Science degree, cum laude, from St. John's University.
Mr. Kashimer is admitted to practice law in New York State; the United States Federal District Court, Eastern District of New York; the United States Federal District Court, Southern District of New York; the United States Court of Appeals, Second Circuit and the United States Supreme Court.